Pete Yorn's 'On Your Side' – Rocking awesome folk rock Repeat Rotation Video
When Pete Yorn's debut album "Musicforthemorningafter" was released, I was living in Beverly Hills (not as posh as it sounds) and exercising every day by driving down to the beach in Santa Monica and speed walking five miles. (Yep, in California, we drive long distances so we can exercise. I didn't say it made any sense).
One night I bought a copy of "Musicforthemorningafter" on my way down, simply because it was on sale, and shoved it in my CD player before I took off walking. And I couldn't believe how amazingly beautiful the album was. From a new singer hardly anyone knew, and who rocked that particular kind of alternative folk rock music like I had never heard.
"Musicforthemorningafter" became my 'must play while speedwalking' CD for weeks afterwards. There's just something about Pete Yorn's melancholy songs but with such a great rock beat, that just make you want to fly. And yes, I lost 12lbs while playing it. I kid you not.
Now, I am living in Bangkok, Thailand, and it is too damned hot to exercise outside. But I still listen to "Musicforthemorningafter" while I'm working out on my exercise bike. My pedals just move faster that way.
And today,  I am listening and exercising to Pete Yorn's 'On Your Side' from that brilliant album for my Repeat Rotation Video. It is one of the best tracks from the album, rocks like no other folk rock, and just makes me feel great when I hear it.
Listen to Pete Yorn's 'On Your Side' below. And, remember, it is Repeat Rotation Video so headphones on, volume turned up loud and eyes closed. It is the only way to listen to music this amazing.
And….dancing, if you're in a dancing mood. Of course.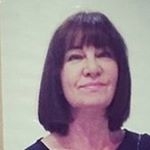 Latest posts by Michelle Topham
(see all)