A track from Peter Gabriel's album 'So' is my Repeat Rotation Video today, but not the song most might expect.
Not 'Red Rain', or 'Don't Give Up' or, of course, 'Sledgehammer'.
Instead, I am playing a track I still think, 28 years after it was released, is the most beautiful track on the album – 'Mercy Street'.
But the version I am listening to today is an incredible live version of 'Mercy Street'. Recorded in London in 2011 with the New Blood Orchestra, Peter Gabriel's voice is so pure here, it will make you cry.
'Mercy Street' was written about the poet Anne Sexton – an American poet, who committed suicide when she was only 45.
Sexton lived for years with severe depression and suicidal thoughts, and 'Mercy Street' deals with her struggle to become what she felt was 'whole'.
The lyrics of Peter Gabriel's 'Mercy Street' are beautiful and, for me as a writer, that's what has always made his music stand out – the words, as well as the music. Just read these…….
pulling out the papers from the drawers that slide smooth
tugging at the darkness, word upon word

confessing all the secret things in the warm velvet box
to the priest-he's the doctor
he can handle the shocks

dreaming of the tenderness-the tremble in the hips
of kissing Mary's lips
As for 'So', it was an album I used to play on my 'British Exports' radio show when it was released and, even now so long afterward, I can listen to the album over and over and still find the same emotion I felt when I listened to it back then.
And…………. this live version of 'Mercy Street' is even better than the first.
So…..here is Peter Gabriel's song 'Mercy Street' for today's Repeat Rotation Video. As always, headphones on and play it loud.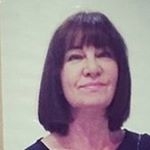 Latest posts by Michelle Topham
(see all)