Phoebe Bridgers' new 'Motion Sickness' video has her on a scooter and singing karaoke
'Motion Sickness' is the first single from LA-based indie folk singer songwriter Phoebe Bridgers' upcoming debut album Stranger In The Alps. Today, the music video for the track was released and it's a mellow one.
Directed by Justin Mitchel, the 'Motion Sickness' video has Bridgers leaving a motel room, donning her bike helmet and taking to her scooter. Later on, she heads to a bar where she karaokes her way through the rest of the song.
Yes, the video is cool but, man, her voice. It's so true and so pure.
And if you like what you hear from this relatively new indie folk artist, Phoebe Bridgers is currently supporting Conor Oberst and Noah Gunderson on North American tours through the end of the year.
She has a ton of concert dates coming up as well, if you would like to see her live. Check out the dates on her website. The next one is at The Wild Buffalo on September 1st in Bellingham, WA.
Stranger in the Alps will be released on September 22nd on the Dead Oceans label.
Watch Phoebe Bridgers' new video for 'Motion Sickness' below. Also check out her live performance of the song at the Paste Studios earlier in the year. Yep, she can definitely sing live.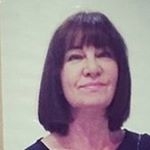 Latest posts by Michelle Topham
(see all)