P!nk's daughter Willow Sage Hart sings A Million Dreams (Reprise) and it's adorable
Watch P!nks's daughter Willow Sage Hart sing 'A Million Dreams (Reprise)'
The new album The Greatest Showman: Reimagined comes out on November 16th.
It is what Atlantic Records calls "a companion to the certified soundtrack to 20th Century Fox's hit movie The Greatest Showman", and features tracks from the film re-recorded and reimagined by artists such as P!nk, Kelly Clarkson, Sara Bareilles, Jess Glynne, James Arthur, Zac Brown Band and Years & Years, just to name a few.
One of the most adorable tracks on the album, however, is P!nk's daughter Willow Sage Hart singing 'A Million Dreams (Reprise)', the introduction to the song P!nk herself sings on the record.
Willow Sage Hart is just seven-years-old, but already looks like she could follow in her famous mama's footsteps. After all, she can definitely sing.
Atlantic Records has also just released a short video showing the recording of Willow Sage Hart's 'A Million Dreams (Reprise)', as well as P!nk herself recording her own powerful version of 'A Million Dreams'.
The original recording of 'A Million Dreams (Reprise), and the movie scene, featured Austyn Johnson, Cameron Seely, Jackman singing the song. Ziv Zaifman, Jackman, and Michelle Williams sang 'A Million Dreams'.
The song was written by Benj Pasek and Justin Paul, who wrote all the music for the film.
You can watch P!nk and her adorable daughter Willow Sage Hart recording 'A Million Dreams' in the video below.
Related: That time that P!nk thought Robbie Williams was a chef, so emailed him about salmon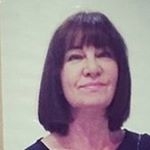 Latest posts by Michelle Topham
(see all)