I have loved Pink's 'I Don't Believe You' forever. And that's because it's Pink at her most vulnerable, her most scared and, of course, her most beautiful. As she said soon after she recorded the song, "It's just so naked. It's like taking a deep breathe and saying, 'Here I am. Take me. Take your best shot."
Advertising
Which also reminded me of what Conchita Wurst said recently when she talked about music being the best way for her to express her feelings — "I'm very emotional, and I really can show my emotions, but with music it just feels even more real to me, I think it's an artist thing".
And, yes, she's correct. It is. Just as Pink is saying it is, and just as I believe it is. Why do you think I write so much?.And why do you think I listen to Repeat Rotation Videos like this one every day? Because the ones I choose make me feel something.
As for Pink's 'I Don't Believe You', she herself went on to explain:
The first thing that comes to my mind with I Don't Believe You is me standing in the vocal booth listening… Actually in the control room listening to this song, tears running down my face, just like 'fuck, really?' It's the vulnerable weak side of me that I don't let out very often. And it's, yeah it's that song. And I love it, I love it. I just love it, it's very near and dear to me."
Sadly, and strangely, because it is so beautiful, 'I Don't Believe You' didn't do very well in the singles charts in most countries it was released in. But Pink sang it on her Funhouse tour, and has periodically sung it ever since.
It's a simple song, yet it's dominated by Pink's voice, with the violin and guitar behind it. And her voice? Her voice is heart-breaking.
Advertising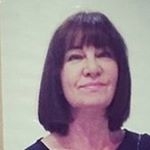 Latest posts by Michelle Topham
(see all)