It's time for one of Pink's best songs for my Repeat Rotation Video today – Pink's 'I'm Not Dead Just Floating' from her album 'I'm Not Dead', and I chose this one because the video is amazing. It's Pink at her absolute best – sweet to her fans — running her hands through the crowd seemingly unafraid she may be dragged away — with that amazing 'growl' to her husky voice and, of course, rocking the song.
Pink, of course, is just incredible. She's open, honest, completely down-to-earth, says exactly what she thinks, cares about her fans and will even stop a concert in its tracks to give a crying child a rice crispy treat.
So, of course, Pink's 'I'm Not Dead Just Floating' has pride of place in my Repeat Rotation Video. This one was recorded live in New York City in front of a very appreciative crowd and, like I said, she rocks it.
And you know the drill by now – play it loud, with headphones and with your eyes closed. Enjoy.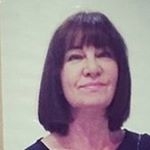 Latest posts by Michelle Topham
(see all)