Pink's 'Love Me Anyway' is about the fears we all have
Superstar singer songwriter and all-around amazing woman Pink released her latest album Hurts 2B Human via RCA Records today.
And while the entire album contains songs that are some of the best of her career, the standout is 'Love Me Anyway'. A gorgeous collaboration with country singer Chris Stapleton.
Because Pink's voice on this track is so clear and sad and sweet, and Stapleton's harmonies and rich, husky voice are the perfect additions to what would have already been a phenomenally good song.
Even without him.
And, while Pink has been involved with some superb collaborations in the past, this country-tinged one with Chris Stapleton is one of the nicest.
As 'Love Me Anyway' is deceptively simple on the first listen, but when you really hear the lyrics it is Pink afraid of something most of us are terrified by. Not being perfect for the person that loves her.
And wondering, if she eventually turns out to be a disappointment to him, would he walk away? Or would he keep on loving her anyway?
Is it for better or for worse, or am I just your good time girl?
Can you still hold me when it hurts, or would you walk away?
Even if I scandalize you, cut you down and criticize you
Tell a million lies about you, what would you say?

Could you? (You) Could you? (You) Could you? (You)
Could you love me anyway?
Hurts 2B Human is Pink's eighth studio album. It also features collaborations with Beck, Sia, Greg Kurstin, Julia Michaels and Max Martin. But it is this one with Chris Stapleton that will grab your heart.
Listen to the lyrics video for Pink's 'Love Me Anyway' below (and wouldn't you love to see a music video for that?) and, of course, give Hurts 2B Human a full listen through in the Spotify widget below that.
Related Reading: Why Pink is tougher than you will ever be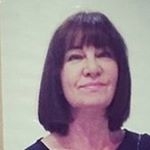 Latest posts by Michelle Topham
(see all)