PJ Harvey's latest album The Hope Six Demolition Project has just been released. It's the English musician's 11th album, her first since Let England Shake in 2011, and a treatise on poverty and war. An ongoing subject for Harvey.
Along with the release of her new album comes a new single — 'The Orange Monkey' — a song based on just drums and piano, and with a gorgeous video.
Filmed in Afghanistan by award-winning British cinematographer Seamus Murphy, 'The Orange Monkey' shows every-day scenes — shoppers in an Afghan market, a baker at work, shepherds in the fields, Afghan boys playing on a trampoline, a father playing with his son in the snow, an American soldier surrounded by goats — similar scenes to those Harvey and Murphy saw when they traveled around Afghanistan together a couple of years ago, and Harvey's look at what a war-torn country really looks like when the news cameras disappear.
As for PJ Harvey's The Hope Six Demolition Project album, it was written about trips she went on to Kosovo, Afghanistan and Washington, D.C. during the four-year period since Let England Shake. The album was recorded in 2015 at Somerset House in London.
Watch the video for Harvey's 'The Orange Monkey' below. It's lovely.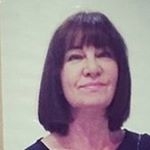 Latest posts by Michelle Topham
(see all)