Pre-order The Beatles The White Album 50th Anniversary release with its huge number of tracks
It is an astonishing 50 years since The Beatles released The White Album, the band's ninth studio album and nowadays thought of as one of the best albums ever made.
To celebrate The White Album 50th anniversary, The Beatles (well, Paul McCartney and Ringo Starr) are releasing a commemorative album that will be brilliant.
The White Album 50th Anniversary release is a deluxe re-release that will include the album's original 30 tracks, plus a massive 27 acoustic demos and 50 session takes on 3 CDs or albums. Yes, this thing is going to be absolutely huge.
The 30 original tracks have been remixed by Giles Martin, and have been taken directly from the original four-track and eight-track session tapes. That will give them a purity of sound you will not have heard on a The Beatles release in decades.
The commemorative album will also come with acoustic demos and session takes; most of which are being released for the very first time.
The White Album 50th anniversary release comes in a mix of album and CD editions, boxed deluxe sets and regular  CD and album releases, ranging in price from $21.66 up to almost $130.
Still incredible bargains for the huge amount of old and new Beatles music you will be getting, no matter how much the cost.
Especially when you factor in there will also be booklets, hard-back books, collectible cards and posters coming with some or all of the various editions.
You can pre-order The White Album 50th anniversary release version you prefer now from these links. The album itself will be out on November 9th, 2018.
Watch the promo trailer below for more information on The White Album 50th Anniversary release which, I am guessing, will soon be a huge best-seller all over again.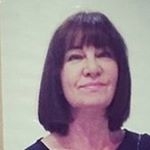 Latest posts by Michelle Topham
(see all)