While last Tuesday's episode of the Korean drama Queen of Masks earned the revenge thriller its highest rating since its premiere, last night's Queen of Masks, Episode 9 was not able to improve on that score.
The episode did, however, earn solid ratings that were still almost double those of the drama's first episode back on April 24th.
According to Nielsen Korea, Queen of Masks, Episode 9 ratings were 2.59 percent nationwide, with a slightly lower 2.55 percent in Seoul.
Those ratings were down .30 percent and 0.35 percent respectively from the drama's eighth episode.
Considering the drama started off in April with its first episode only earning a 1.40 percent audience share, its subsequent episodes, including last night's Queen of Masks, Episode 9 have xstill improved in the ratings dramatically.
International viewers' Queen of Masks ratings
Outside South Korea, however, international viewers seem to be less pleased about the direction Queen of Masks, Episode 9 is taking the drama.
At least if the falling ratings on both My Drama List and streaming platform Viki are anything to go by.
On My Drama List, Queen of Masks has fallen to an all-time low rating of 7.5 out of 10, with the drama continuing to drop as each new episode premieres.
Those who have already dropped the drama rated it an average of 5.14 out of 10, while those currently watching are rating it a 7.55 out of 10. That latter score, of course, could go up as future episodes are released.
It could also decrease further.
On Viki, where the revenge drama is streaming and where viewers tend to rate most dramas very high, Queen of Masks is seeing an 8.8 rating — which is quite low for that site.
Viewers on both sites are commenting that the plot is a mess, the so-called "four close friends" are nothing but backstabbers and that every female character makes ridiculously stupid decisions.
Most are also complimenting the acting of every lead actor, but feel even their performances may not be able to save the messy plot.
Queen of Masks, Episode 9 is now streaming on Viki.
The next episode of the drama is due to air on South Korea's Channel A at at 22:30 (KST) tonight, and will stream via Viki soon after.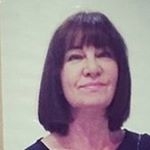 Latest posts by Michelle Topham
(see all)