It seems like only yesterday that I bought R.E.M.'s CD 'Out of Time'. So, when I checked the date of release today and saw it was 1991, it was more than a little bit shocking. Twenty three years since one of the best alternative rock albums ever produced was released and probably a good decade since I've played it.
I rectified that oversight today, though, and spent my day listening to R.E.M.'s 'Out of Time' but, in particular, the track 'Losing My Religion' – my Repeat Rotation Video for today. Wonderful lyrics, the perfect vocals, (come on, it's the amazing Michael Stipe), and an absolutely incredible mandolin riff I could listen to all day.
The main reason I loved 'Losing My Religion' when it was first released, however, and why I played it as loud as it would go while driving around Dallas, Texas in my Honda CRX was because, according to Michael Stipe, the lead singer of R.E.M, the song was about unrequited love.
And, yes, you guessed it, I was in the middle of an unrequited love story that took years to resolve – and only eventually did with the untimely death of the man I was in love with.
So, yes, R.E.M's 'Losing My Religion' holds a special place in my broken heart, and that's why I played it all day.
"That's me in the corner. That's me in the spotlight. Losing my religion".
Listen to it below.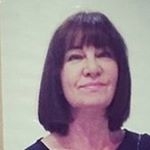 Latest posts by Michelle Topham
(see all)