Rachel Platten was at the Billboard Hot 100 Music Festival last weekend, where she talked to Billboard about her next album.
"Oh my God, I did not know how much fun it was going to be to dive back into writing," she started out. "Like, I was kind of afraid that I…was like, okay, that's it. I've lost it. Never going to be able to write another song".
Platten then went on to say the opposite happened, and she's been having the most amazing time working on new songs.
"I did two weeks of sessions, and a week by myself in the studio, and I have been loving it".
As for what's inspiring her right now?
"I went through so much during the past year and a half. It was such a roller coaster. So it was incredible, but there were also a lot of changes in my life.
And I had a lot of like deep feelings. And I went back and read my journal, and it's a lot of journal entries. Honest feelings about how I was understanding this new life that I had.
And also getting to meet so many people that had inspired me, and told me their stories. That was pretty amazing and eye opening. So I was inspired by that and have been with my writing".
Of course, Rachel Platten's biggest hit to date is 'Fight Song', which she also mentioned she is still so proud of.
"The song has had so far of a reach. From sports to politics to people recovering from things. I write music to bring people together, and help people emote and feel things, so I'm proud of it".
As for her upcoming new album, will there be more self-empowerment songs on that too?
"I don't know. If I feel that, I must be honest, she said. "I mean right now I'm more reflective, and like some of the stuff is a little bit darker. But I hope I'll get to that place where I'm like "Yay".
Watch Rachel Platten talking about her upcoming new album in the video below. And man, isn't she gorgeous?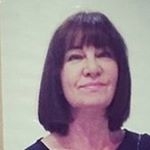 Latest posts by Michelle Topham
(see all)