Radiohead's 'Burn The Witch' got an official video last week and it is a stop-motion animation extravaganza. But, if like me, you were a fan of the BBC's classic children's series Camberwick Green, you probably also noticed the similarities.
Similarities that, according to the family of Gordon Murray, the creator of Camberwick Green, are so similar they are considering filing a copyright lawsuit.
The video for Radiohead's 'Burn The Witch' features some absolutely gorgeous hand puppets that tell the story of a witch burning in a small English village. Or at least the burning of a stranger to the village that nobody seems to like.
And while the 'Burn The Witch' video is beautifully done, and fascinating to watch if you are a fan of stop-motion animation, it is not something the family of Gordon Murray would ever have authorized they say — even if Radiohead had asked their permission which, apparently, they did not.
Which is quite understandable. After all, Camberwick Green was a lovely children's series that took place in an idyllic English village, and with incredibly innocent storylines.
As for the 'Burn The Witch' track, it is from Radiohead's latest album A Moon Shaped Pool, which is due for release on June 17th.
Watch the video for the song below. If you like it, though, you may want to download it from YouTube as fast as you can, just in case it disappears.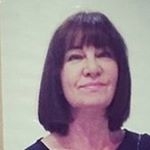 Latest posts by Michelle Topham
(see all)