Radiohead's 'Lift' music video filmed in a lift and it's all kinds of surreal
When you hear Radiohead has just released a music video for their decades old song 'Lift', and it was filmed in a lift, you might think "Yawn".
But, you would be wrong. Because this is Radiohead. A band that has put out some brilliant music videos this year (remember 'Man of War' and 'I Promise'?) and that, with 'Lift', also released something quite surreal.
Because it is Radiohead's lead singer Thom Yorke clutching two plastic shopping bags and riding a lift while it stops on every floor, people get on and off, and all sorts of weird things happen outside the lift doors.
Upside down floors, plants taking over the corridor and a crowd of business men suddenly getting on all wearing suits and all looking almost exactly alike, right down to their bald heads. And just wait for that bizarre ending.
The music video for 'Lift' was directed by Oscar Hudson. The track itself is from OKNOTOK — the 20th anniversary re-release of OK Computer.
Watch the video below. You can buy OKNOTOK on most major digital music platforms.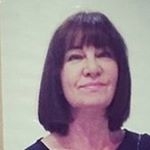 Latest posts by Michelle Topham
(see all)