Massively popular British singer songwriter Rag'n'Bone Man has just released the official video for 'Skin'.
The video starts off with Rag'n'Bone Man singing the first lines of the song a cappella in a gospel style while standing in a desolate landscape.
The song then changes into more of a slow dance beat and the video moves to a boy, who has obviously run away from home, scavenging and living in abandoned buildings in a desolate town miles from anywhere. As the boy tries to find water and food, he is also thinking of a girl he used to know. A girl that he wants to find.
And then he sees the light of a fire coming from another abandoned building in the scrub land, and he runs towards it. When he gets there, he finds a party of other runaway kids, including the girl he is looking for. And suddenly he has hope.
Watch Conchita Wurst's cover of Rag'n'Bone Man's 'Human' — it's gorgeous
'Skin' was originally released by Rag'n'Bone Man in January as a thank you to his fans who had pre-ordered his debut album Human. It is a collaboration between the 32-year-old singer and French DJ Martin Solveig.
As for the album the single comes from, it hit the number one spot on the UK album charts, as well as number one in Belgium, France, the Netherlands and Switzerland.
Watch the official video for 'Skin', the second single from the album, below and grab it from one of the major music sites.
Or, if you really love what Rag'n'Bone Man is doing (and who doesn't, because he is phenomenal), why not buy his debut album Human?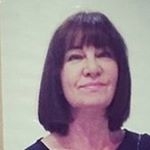 Latest posts by Michelle Topham
(see all)