When it comes to cool, wild and soul-grabbing music, you don't get much better than Ramsey's 'Love Surrounds You'.
That track showed up on the new episode of the HBO teen series Euphoria this week — Euphoria, Season 1, Episode 6, "The Next Episode" — and absolutely rocked that scene.
Ramsey's 'Love Surrounds You' was heard on the show as McKay arrives at the party looking for Cassie, Rue marches through the party after spending time in the pool with Jules, and as we see McKay looking for Cassie. She is kissing Daniel upstairs.
And why is dark experimental electro pop artist Ramsey's 'Love Surrounds You' such a soul-grabbing track?
It's all in the crackling, agonized vocals, the heavy and lush beat, her soaring falsettos and the way she incorporates a gorgeous almost-Middle Eastern vocal sound in the later parts of the track.
Adding an exoticism and richness that fits so perfectly with the song's dark theme.
'Love Surrounds You' is from the Los Angeles-based artist's six-track self-titled EP, which she released in 2017.
Listen to it in her official music video for 'Love Surrounds You' below.
You can also hear Ramsey's self-titled EP in full in the Spotify widget below that, and look out for her long-awaited debut album — The Art of Survival — which will release in September, 2019.
If you want to learn more about Ramsey, there isn't much information on the Internet as yet, (although there will be a lot more once her album drops, as her music is so beautiful!), but this LA Weekly interview with her is excellent.
Did you miss these?: There are plenty more songs from 'Euphoria' here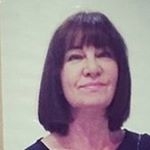 Latest posts by Michelle Topham
(see all)