Raphael Saadiq's 'Good Man' from 'Marvel's The Defenders' wants to know why his girl is cheating
Raphael Saadiq's 'Good Man' from 'Marvel's The Defenders' can't understand why his girl is cheating on him
R&B singer Raphael Saadiq's 'Good Man' is featured on the first episode of the new Netflix series Marvel's The Defenders. — Season 1, Episode 1, "Get Justice".
The song was played at the end of the episode as Luke is going back to New York on the bus.
It is not the first time 'Good Man' has been featured on a  Netflix Marvel series either, as Saadiq was a guest star on the series 'Luke Cage' last year where he sang both 'Good Man' and another song 'Angel' at Harlem's Paradise.
The music producer must have liked what he heard, as here's that song again.
Saadiq's 'Good Man' is from his fourth studio album Stone Rollin'. Released in 2011, the song is actually about a guy who is sad his girl is cheating on him and is asking, if he is a good man, why is she doing this to him?
The music video for the song stars model Yaya DaCosta and actor Chad Coleman. Watch it below.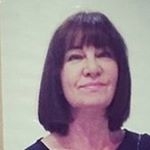 Latest posts by Michelle Topham
(see all)