Irish singer songwriter and former Reamonn frontman Rea Garvey was one of the headliner performers on the massive Hit Radio ö3 stage last night at Vienna's Donauinselfest. And, man, did he rock that stage. And, man, did the audience love him.
Of course, the ö3 stage is the biggest and most popular of the many stages at Donauinselfest, so every performer there has a ready made tens-of -thousands strong audience, but Rea Garvey was definitely a musician most of the audience was actually there for.
Because you could see it in the way everyone around me knew the words to all of Garvey's songs, had huge grins on their faces the minute he showed up and, for a predominantly Austrian audience, were actually pretty damn lively.
Then again, last night was Rea Garvey's fifth time at Donauinselfest, and Reamonn was hugely successful here in the German-speaking world when they were still together, so he is a massive audience favorite here anyway.
Rea Garvey is also in the midst of promoting his new album Neon, so many of the songs he sang last night were definitely fresh in the audience's mind as they were from the album.
An album that was just released in March, and hit the number 7 spot on the album chart here in Austria, number 2 in Germany and 7 in Switzerland.
Songs we were treated to from Rea Garvey's Neon on the Donauinselfest stage included 'Is It Love?', 'Beautiful Life', 'Water', 'God Ugly World' and 'Oh My Love' (which appears on Neon in a gorgeous acoustic version), as well as older favorites like 'Colour Me In', 'Can't Stand The Silence', 'Can't Say No', 'Wild Love' and Reamonn's catchy debut single 'Supergirl'.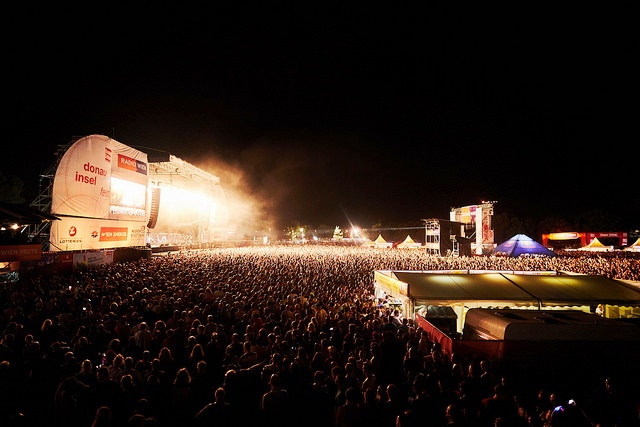 And what I loved about Rea Garvey's performance at Donauinselfest last night is how incredibly high energy he was throughout the entire thing, that he can actually sing bloody brilliantly live (no auto-tuning needed for that boy!), he has the sweetest Irish accent that occasionally appears under some of his lyrics, and his songs are so rich lyrically and musically that they fill you with such energy when you hear them live.
Oh, and yeah, he's hot.
If you weren't lucky enough to get to Rea Garvey's concert at Donauinselfest last night, you can watch the entire thing on YouTube at the moment (see video below), although how long it will stay up there before YouTube takes it down is anyone's guess.
Will be a shame if they do, though, as that good of a live concert should be up there for everyone to enjoy
Donauinselfest, of course, continues tonight and tomorrow, with other artists on the ö3 stage including Austria's own Virginia Ernst, Ina Regen, Konstantin Wecker, Lisa Stansfield, Flowrag, Ofenbach and Nico Santos.
Find out more from the Donauinselfest website. You can also watch all the upcoming ö3 acts at the festival on the ORF website starting with Virginia Ernst tonight.
They don't air them live, but it's still good enough.
And, of course, you can listen to Rea Garvey's new album Neon in its entirety in the Spotify widget below. It really is a good one, with songs you will find yourself humming days after a first listening.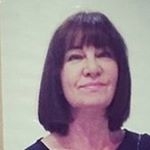 Latest posts by Michelle Topham
(see all)