Red Hot Chili Peppers was one of the most popular bands on the alternative radio station I used to DJ at back in the late 1980s. More than 25 years later, the rock band is still producing some incredibly cool music and, next month, their eleventh studio album, The Getaway, will be hitting shelves.
A couple of days ago, Red Hot Chili Peppers released their latest single, 'Dark Necessities'. It's the first single from the new album, and the first new music we've heard from the band since 2011's I'm With You. And, yep, it's a huge high-energy power ballad you are going to love.
Advertising
Especially when you hear Flea's awesome bass and piano, and that catchy chorus.
The Getaway was produced by Danger Mouse, and is the first non-Rick Rubin produced album for The Chili Peppers in a quarter of a century.
And while Rubin was always brilliant, I have to say, if 'Dark Necessities' is a fine example of the whole album,I can't wait for this one as it is going to be fabulous.
As for the band, you can see them in concert from May 22nd in Columbus, Ohio and playing in the US and around Europe, Japan, Korea and Canada until the end of August. Check for tour dates near you on the RHCP's website.
Now listen to Red Hot Chili Peppers 'Dark Necessities' below to see what I mean about this rocking new song. Awesome, isn't it?
Advertising
As for the band's new album, you can pre-order it below and you'll get an instant download of 'Dark Necessities'.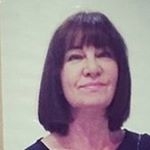 Latest posts by Michelle Topham
(see all)