Revenant, Episode 3 still killing it in the ratings
The Korean horror drama Revenant, Episode 3 aired on SBS TV in South Korea last night to its highest rating yet.
Official data from Nielsen Korea shows the Kim Tae Ri-led drama earned 11.0 percent of the audience share nationwide, which is an increase of 1.0 percent over its second episode.
Advertising
That rating put the drama in second place on South Korean TV for the day.
In Seoul, Revenant, Episode 3 performed equally as well with an 11.9 percent rating, which is 1.10 percent higher than its previous episode.
Both ratings bode well for the mystery horror drama as it continues its 12-episode run.
And yes, ratings for Revenant are much higher than for Numbers, the other K-drama currently airing on Friday and Saturday nights.
That, however, is because Revenant airs on a free public TV channel, whereas Numbers is airing on a paid cable channel.
International viewers and Revenant
Advertising
International viewers who use the drama-centered website My Drama List also seem to be enjoying Revenant after its third episode aired.
On that site, Revenant is currently rated an 8.1 out of 10 (a great rating for users of the site), and comments after Revenant, Episode 3 aired last night suggest most viewers are very happy with the plot and performances so far.
Recent comments range from:
Just writer Kim Eun Hee alone already makes this series a must-watch, not to mention the cast full of those actors and actresses I adore so much.
to
Man, the ratings should be a lot higher. Like in the range of 9-9.5. Potential drama of the year material.
Revenant stars Kim Tae Ri, Oh Jung Se and Hong Kyung.
It tells the story of three people from different walks of life, who get together to try to solve the strange deaths of five different people.
Deaths that seem to be related to five sacred objects and a demon.
Revenant airs every Friday and Saturday evening on SBS TV at 22:00 (KST).
Outside South Korea, international viewers can watch the horror drama via Disney Plus.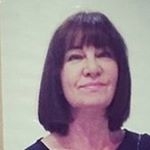 Latest posts by Michelle Topham
(see all)