Numbers, Episode 3 continued to earn strong ratings for the revenge drama
The South Korean action revenge drama Numbers, Episode 3 aired on MBC TV last night to the highest ratings for the drama yet.
Data from Nielsen Korea shows Numbers, Episode 3 earned 4.7 percent of the audience share nationwide, which is an increase of .70 percent over its previous episode.
In Seoul, the drama also earned its highest rating with 4.4 percent of the share, which is the same rating the first episode of the Kim Myung Soo-led drama garnered when it aired on June 23rd.
International viewers' Numbers ratings
Advertising
International audiences also seem to be enjoying the revenge drama, with Viki viewers currently rating it a 9.7 out of 10.
Sure, that is far too high a rating (although common for Viki, which has been accused in the past of manipulating its ratings), but still indicates that Numbers is being very well-received by viewers using that streaming service.
Meanwhile, users of My Drama List, which tends to be a more accurate indicator of what international audiences think about an Asian drama, are rating the drama 8.0 out of 10 after Numbers, Episode 3 aired.
That is a good rating for that site. Especially as the people who are watching the drama (ie: haven't dropped it) are rating Numbers at 8.14 out of 10.
Comments on the site also attest to how much international viewers are enjoying the drama.
Advertising
Numbers stars Kim Myung Soo, Choi Jin Hyuk, Choi Min Soo, and Yeonwoo.
It tells the story of Jang Ho Woo (played by Kim Myung Soo) who is the first only-high-school-educated accountant a top accounting firm has ever hired.
Something they live to regret after he is the one who unearths the massive corruption going on within the company.
Numbers airs on MBC TV in South Korea every Friday and Saturday at 21:50 (KST).
Internationally, you can watch Numbers via Viki.
Meanwhile, the K-drama's next episode will air later on tonight on MBC TV, followed by an upload around the same time at Viki.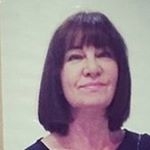 Latest posts by Michelle Topham
(see all)