As if the American indie music duo Pomplamoose's 'Winter Wishes' isn't already lovely enough, the pair have just announced all revenue from the downloading and streaming of the song, and of its album namesake, will be donated to the non-profit Save The Children this Christmas.
How nice is that?
'Winter Wishes' is the title track from the California-based pair's new 7-track Christmas album. An album that was made with money donated by Pomplamoose's more than 11,000 Patreon supporters.
That album is now available on all major streaming services and all digital music platforms and, every time you buy it or listen to it through January, Save The Children receives some money.
Watch the official music video for Pomplamoose's 'Winter Wishes' below. It'sa song with gorgeous strings and tubular bells, and a lovely old-fashioned Christmas sound that is perfect for the holiday season.
Then head to Spotify to listen to the entire album, which is just as pretty. And, of course, help Pomplamoose earn money for Save The Children.
Related: Goo Goo Dolls release a sweet version of Christmas classic 'Silver Bells'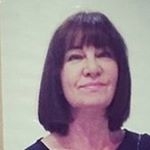 Latest posts by Michelle Topham
(see all)