There are memories of Conchita Wurst locked in my head. Moments in time that, out of the thousands of hours of performances I have seen her give, have captured something about this Austrian singer I will never forget. And last night, at Porgy and Bess in Vienna, another memory added itself to my collection.
The image of Conchita Wurst standing on a stage at the end of her first concert of her first ever concert tour, linked in the arms of her band, taking a bow and smiling so widely her happiness was literally pouring off her in waves.
Conchita had just finished a concert in a venue that was the smallest venue I have been in when it comes to a concert of a singer this famous. But what that allowed her to do was to put on such an intimate show that, twice during the evening, she was literally in the middle of the audience answering questions and hugging fans.
A rare privilege for fans, who were able to get so close to her, but an even more important moment for Conchita Wurst herself.
Because, being so close to her fans, to the people who truly love her, seemed to give her an energy even more powerful than what she normally has.
So much so she gave a 90-minute concert that consisted of every song she is known for, new cover songs from some of her own favorite singers, and large segments of the show with her telling funny stories about her life since she won Eurovision.
And if you have ever done anything that required extreme focus for 90 minutes, you know how difficult it is to keep your concentration going. But her? She never faltered.
She hit every high note in every song flawlessly. She told every story with perfect comedic timing. She hit every fan interaction down in the midst of the audience so superbly, I'm telling you, the people she spoke to, and touched and hugged, will remember that moment for the rest of their lives.
And, all the time, she was radiating energy like it was coming from the sun.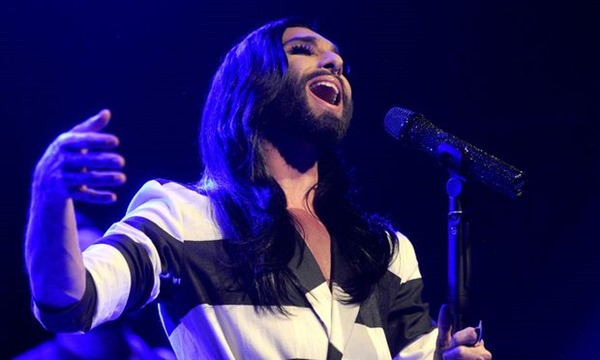 As for the show itself, it was a mastery of precise planning from beginning to end. Every song in its perfect place, every story told at the right time, and every step into the audience so superbly choreographed, she looked like she had been doing it for decades.
And the songs were perfect in their choosing.
From her show opening cover of Shirley Bassey's ('Where Do I Begin?) Love Story', to her iconic closing song 'Rise Like a Phoenix', she sang songs that she is either known for ('Heroes', 'You Are Unstoppable'), covers of songs previously recorded by artists she personally loves (Tina Turner's 'River Deep, Mountain High'), or songs so many people have been desperately waiting for her to sing live, you could hear the collective gasp of ecstatic breath echo around the room as the familiar opening bars were played ('Pure' and 'Other Side of Me').
For me, it was the almost perfect show. A show that was so beautifully done in every aspect, from now on it will be difficult to find one I like better.
And I say 'almost' perfect show, because there were two things I thought could be changed to make Conchita Live the ultimate experience.
The first is, although every member of Conchita's band is superb, in spots the way their performances came through was a little overpowering.
So much so, Conchita's incredibly powerful vocals were still dulled by the too loud drums and guitar. Taken down just a notch or two, she would stand out even more as the absolute powerhouse superstar she is, and her band's performances would be even stronger.
As for the second, this was the big surprise of the evening for me as, although she had said in an interview she would probably speak in both German and English depending on who was in the audience, she spoke solely in German for the entire 90 minutes.
Considering she had a huge number of people in the audience, myself included, who do not understand German, to me she lost an opportunity to connect to those people on an even higher level as a third of the show was lost to incomprehension.
I was lucky to have someone sitting next to me (thank you so much, Luis Sumariva) who translated into English absolutely everything she said. Other people were not so fortunate.
All in all, however, this show was one of the so many many highlights loving Conchita Wurst has brought into my life, it was well worth flying from the United States solely to see it.
I am also looking forward to her second Vienna show on her Conchita Live tour on Sunday, as it will be interesting to see if she can repeat this just about perfection of a show and what, if anything, she changes.
And now, it's 5:30 am and I cannot sleep. Because stuck in my head is Conchita Wurst on that stage last night smiling so wide and looking so ecstatically happy at how that evening turned out, if I didn't love her before, I would love her so much my heart would break.
You did good, love. And I am so very very proud.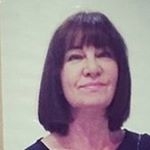 Latest posts by Michelle Topham
(see all)