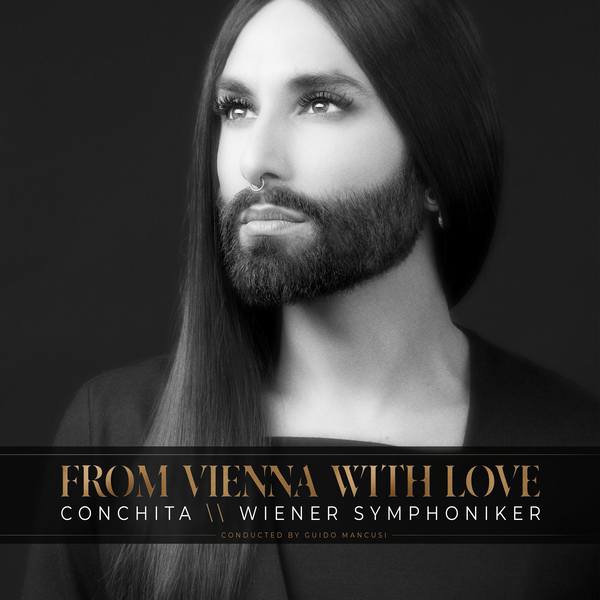 From Vienna With Love is gorgeous from beginning to end
Anyone that knows me knows Austrian singer Conchita is my favorite artist, and that I promote everything she does.
If they know me well, however, they also know I have that horrible American/British honesty which means, if I do not like what she is doing "Ye Gods, what were you thinking?" will be the first thing out of my mouth. And then I will write a lukewarm review, or no review at all.
After all, I am from the school of thought which says it is worthless telling someone how 'brilliant' everything they do is when, sometimes it just isn't, and when the artist themselves knows it.
So believe me when I say Conchita's just released album From Vienna With Love — a collaboration with the world-renowned Wiener Symphoniker (Vienna Symphony Orchestra) — is the best album I have heard all year.
It is also the best recorded music this incredibly talented Austrian singer has produced so far.
From Vienna With Love – the album
From Vienna With Love features 12 songs. 11 songs are covers of iconic songs most of us know and adore. One song is an original written just for Conchita and the Wiener Symphoniker.
The original — 'Have I Ever Been In Love' was written by Steve Anderson, a British songwriter and record producer who is known as Kylie Minogue's collaborator, along with songwriter Emma Rohan.
The rest are a mix of classic 'diva songs' — Barbra Streisand's 'The Way We Were', Shirley Bassey's 'Moonraker' — a Disney track, James Bond songs (do you get the feeling Conchita wants to be the next James Bond theme song singer?), an iconic German song, and the surprising addition of Alannis Morrissette's 'Uninvited'.
The album is a mix of tracks covering the eclectic music taste Conchita has. Songs she loves. And songs she has always wanted to sing.
The mix itself is surprising to some extent, not surprising if you know Conchita, and, I have to say,….perfect.
From Vienna With Love — the songs
Writing's on the Wall 
Written by British singer Sam Smith for the James Bond movie Spectre, and a subsequent Academy Award winning song, Conchita and the Wiener Symphoniker's version of Writing's on the Wall is, dare I say it, even better than the original.
That fact is because Conchita hits the notes in a richer way than Sam Smith's slightly reedy efforts, particularly during those high notes, and the Wiener Symphoniker's strings are more dramatic and cleaner.
Besides, Smith has a tendency for overly dramatic vocals. Conchita's version here hits the authenticity of the song without falling over into melodrama, which makes her ultimately more believable.
Then, of course, there is Conchita's finale to the song. A finale Smith threw away. Whereas Conchita belts out a gigantic high note that goes on and on and on, and is as clear and sweet as a bell.
Have I Ever Been In Love
The one original song, written by Steve Anderson and Emma Rohan, and this is an interesting one.
Because the verses are so different from the chorus, it is jarring at first listen, as it sounds like two different songs. Fascinatingly, it works, with the dichotomy making this a truly stand-out song.
According to Anderson, it was a song written in just one day, which he says never happens. It is also a song that is perfect for both Conchita's voice and emotion, and for the high drama she always lives and breathes.
Colors of the Wind
Written by Stephen Schwartz and Alan Menken for the Disney film Pocahontas, Conchita's version of 'Colors of the Wind' is wonderful in the true sense of the word. As she gives this song a gorgeous child-like feeling of wonder and awe.
A sense of wonder she has never lost, even after dealing with more bigotry and hatred than any human being should ever have to cope with.
A sense of wonder and innocence, that I have always believed is the root of why people meet her or hear her sing, and fall head over heels in love.
The Wiener Symphoniker's accompaniment is also suitably light and magical, but lovely and rich.
The Sound of Music
This is the one that, the first time I heard Conchita sing it with the BBC Concert Orchestra, I loved, then I began to detest, and now I am still struggling to fall back in love with.
The Wiener Symphoniker's interpretation of the iconic song is perfect, (yes, I grew up in England where The Sound of Music was the nation's favorite film), and brings my mind instantly back to Julie Andrews on the mountain top spinning.
Conchita's falsetto version is also flawless, and reminiscent of 16th century Italian castrati. Those famous castrated singers that were able to sing the high notes choir boys used to sing before their voices broke.
Although she does have to perform various register changes to hit every note as strongly as it deserves.
In truth, I do not know why The Sound of Music is my least favorite song on the album. But I am interested to see if she sings it live with the Wiener Symphoniker in tomorrow's gala concert to see if she can change my mind.
Get Here
A pop ballad originally released by Brenda Russell, Conchita's Get Here is stronger and more powerful than Russell's.
Much of that has to do with Conchita being male, and so being able to bring forth a sense of masculine strength here Russell obviously could not.
While not one of my favorite songs on the album, and that has to do with my never caring for the song in any of its former appearances, Conchita most definitely produced something absolutely lovely here.
Where Do I Begin
While Andy Williams first recorded this song, it is the Shirley Bassey version everyone remembers. That is also the version Conchita listened to ten thousand times growing up, as she/he was a Bassey fanatic from being a very young child. You can tell that here.
And, while it will be another few years before Conchita reaches the heights Bassey achieved with her voice, she is not that far off.
What is missing is the utter drama Bassey puts into everything she sings from that first opening bar right through to the last note, but done in such a clean, authentic way.
Conchita perfectly emulates the drama in the choruses, but comes up slightly short in the verses. Then again, Bassey is Bassey is Bassey. Conchita herself knows she is not quite there yet.
With this version of Where Do I Begin, however, that day is coming sooner rather than later. Because it is very, very, very good.
As for the Wiener Symphoniker, this is the only song on the album whose orchestral arrangement I am averse to. It seems slightly out of time compared to Conchita's voice in the choruses, which ultimately makes it distracting.
All By Myself
Eric Carmen released 'All By Myself' back in 1975. Celine Dion released her version years later.
But Conchita's All By Myself is absolutely her own here. And perfect. Because her voice. Ye Gods, her voice.
It is also lovely, as it gives the Wiener Symphoniker a chance to showcase their enormous talents with the musical interlude partially based on the second movement of Sergei Rachmaninoff's Piano Concerto No. 2 in C minor, Opus 18.
But then back comes Conchita, to bring the song to its finale. A finale that heart-wrenchingly portrays the fear of being alone.
Because, listen when she starts to sing "All by myself" at 4:30 in, and hear that sadness and sweetness she conveys. And then bow down and kiss her feet as that note for "Anymore" soars and soars and soars and then graciously and smoothly glides back to earth.
Perfection.
The Way We Were
As Conchita herself has said, who knew humming could be this difficult?
The Way We Were, of course, is Streisand's iconic song. A singer anyone that sings it is going to be compared to. And often badly.
In Conchita's case, however, The Way We Were is lovely. It has a freshness not many other singers have achieved. She pays homage to Streisand without trying to emulate her (because therein tragedy lies), and she produces a stunning song that is just as enjoyable to listen to as Barbra's.
Besides, The Way We Were is ridiculously difficult to sing, with its humming, highs and lows, and how the voice has to almost dance to make this song work.
But dance Conchita does.
Rise Like a Phoenix
Of course, Conchita's winning Eurovision song and the song she is known for. A song I am so sick of I cannot even explain. So, when I saw this had been included on From Vienna With Love, my first reaction was "Christ, not again".
But. This is how Conchita continually proves me wrong.
As, on her From Vienna With Love version of 'Rise Like a Phoenix', the arrangement has been reworked, new lyrics have been added, that new music interlude is to die for and it is, once again, fresh, powerful and gorgeous.
Thanks, Conchita!
Moonraker
Back to James Bond and back to Shirley Bassey for Moonraker — and I am loving that Tom Neuwirth, aka Conchita, has included so many of the songs he grew up singing and loving.
Moonraker is also the perfect Conchita song.
Sweet and soft lows, the biggest, baddest, most powerful high notes you have heard, and the way her voice just glides smoothly through the song from low to high and back again. Effortlessly. Richly. Gorgeously.
Uninvited
I never thought I would hear Conchita sing 'Uninvited'. An iconic Alanis Morrissette song I played over and over on air when I was a radio DJ, and not a song I would ever have thought I would be listening to decades later. In Austria. In a modern version. And sung by an Austrian woman/man who is the most talented singer Austria has ever produced. No lie.
This is the one where, when I first heard it was on From Vienna With Love, thought "Huh?". And now I see why.
Because she makes 'Uninvited', originally an alternative rock song, an enormous orchestral rock opera track, as she equals Morrissette's stunning vocals and then enriches them.
The Wiener Symphoniker too gives it their all. And their all, of course, is magnificent.
And, do not miss that huge guitar solo from Conchita's Music Director and phenomenal guitarist Severin Trogbacher. Because that is rocking out at a whole other level.
Related: Severin Trogbacher is the Austrian guitarist major artists rush to work with
Für mich soll's rote Rosen regnen
A song I have already written about extensively here.
Needless to say, it is the only German-language song on From Vienna With Love, and it is lovely. As it finishes off this perfect album with a gorgeous old-fashioned Austrian flair, and with the sophistication only an orchestra as world-class as the Wiener Symphoniker can provide.
From Vienna With Love from Conchita and Wiener Symphoniker
Simply put, From Vienna With Love is an album even more stunning than I expected it to be. The perfect combination of a pop singer with a massive voice and the enormous talent to perfectly illustrate the emotions of the songs she sings, and an orchestra that is world-class for a thousand obvious reasons.
The tracks are all enormous power songs, and every one of them will make you feel emotions you haven't felt in years.
All I can say is, Conchita and the Wiener Symphoniker will be performing songs live from the album in a gala concert tomorrow night here in Vienna, and I will be taking lots and lots of tissues.
Because the beauty of this offering…as a writer, even I struggle to find the words.
From Vienna With Love from Conchita and the Wiener Symphoniker is now available on all digital music platforms, as well as on Amazon and in many music stores.
Buy it! You will not regret it.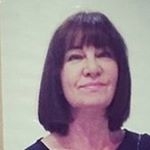 Latest posts by Michelle Topham
(see all)