Revolverheld's 'Das Herz schlägt bis zum Hals' video showcases a powerful, emotional song
Revolverheld's music video for their new song 'Das Herz schlägt bis zum Hals' (literally translated as 'The heart beats to the neck') was released this morning and, if you listen carefully, you will hear fans screaming all over the German-speaking world as they have waited so long for new music from this wonderful German rock band.
It is also a typical Revolverheld track, with its memorable melody and powerful anthem-like chorus.
'Das Herz schlägt bis zum Hal' is not only a cool new Revolverheld song fans will go nuts about, however, especially after four years without anything new to listen to, it is also the theme song to the latest Marc Rothemund-directed movie Dieses bescheuerte Herz.
The music video for the song itself is simple as it features Revolverheld in the studio performing the song interspersed with various dramatic scenes from Dieses bescheuerte Herz.
The band themselves are currently working on their fifth studio album — Zimmer mit Blick (Room With a View) — which will be the first album from Revolverheld since the three-times-certified-gold album Immer in Bewegung in 2013.
It will release on the 13th of April, 2018, and can currently be pre-ordered at most major online digital music platforms. It's available  as a digital download, a CD, double vinyl LP and a deluxe edition.
Revolverheld is also planning on releasing the first single from the album in February, so there won't be much of a wait for even more new music now.
Watch Revolverheld's 'Das Herz schlägt bis zum Hal' music video below. And, yes, with this catchy, powerful song you can probably expect this video to get the millions and millions of views most of the band's other videos get as well.
Related: Why Conchita Wurst's surprise live performance with Revolverheld made me cry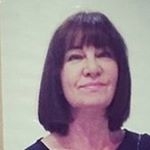 Latest posts by Michelle Topham
(see all)