Today's Repeat Rotation Video is a live performance from British singers Rhodes and Birdy, who got together on the Mahogany Sessions back in July to sing 'Let It All Go'. And, God, what they came up with is gorgeous.
A piano-driven ballad, this time with two pianos played back to back, and with the lilting, heartbreaking vocals Birdy is known for perfectly matched with Rhodes and his beautiful voice.
Because what's interesting here, for me, is I have always been able to hear a slight hesitation in Rhodes' voice when he sings. A hesitation I always thought came from his lack of confidence about his voice. As it turns out, I was right, as Rhodes mentioned in a recent interview he's always had anxiety and a self-confidence problem when it comes to singing.
Here, though, in this track with Birdy, this hesitation works so perfectly it grabs at your heart, as it fits the emotion perfectly of a man who knows he has to move on from his relationship with a woman he really does love. But it's just not working.
'Let It All Go' is a track from Rhodes debut album Wishes, which is due to be released on September 18th in the UK and September 25th in the US. It was co-written by Rhodes and Birdy, both of whom have said they loved writing with the other.
Rhodes releases official video for 'Close Your Eyes' and it's beautiful
Watch the Rhodes and Birdy Mahogany Sessions version of 'Let It All Go' in the video below, which I guarantee you will play through at least 10 times before you're done, and then pre-order (or order, if you're reading this later) Rhodes debut album Wishes.
It's going to be phenomenal.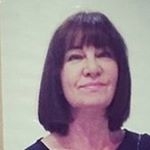 Latest posts by Michelle Topham
(see all)