Richard Burton's 'Camelot' that booming song as Howard tries to drown out their conversation
The classic Richard Burton song 'Camelot' was that song played at full volume on the HBO political satire series White House Plumbers last night as Howard is in his house with Dorothy having a conversation with his lawyer.
He then turns up the record player to cover their conversation, as the house has been bugged — White House Plumbers, Episode 4, "The Writer's Wife".
Richard Burton's 'Camelot' is one of the songs from the famous Frederick Loewe and Alan Jay Lerner musical of the same name, which premiered in 1960.
The musical is based on the legend of King Arthur, with its first major run being on Broadway and starring Richard Burton as King Arthur, Julie Andrews as Guenevere, and Robert Goulet as Lancelot.
'Camelot' is sung by King Arthur (aka Richard Burton) during the musical.
Richard Burton's 'Camelot' forever associated with John F. Kennedy
The track went on to become a famous song in the United States due to Jackie Kennedy saying in an interview a week after her husband's assassination that his presidency had been similar to King Arthur's reign.
She then mentioned that the song 'Camelot' was one of John F. Kennedy's favorite pieces due to the song's lyrics, with the president liking the Richard Burton-led cast recording of the musical.
So much so, Kennedy used to listen to the track often before he went to bed.
The interview with Jackie Kennedy also included the former First Lady stating the song's final lyrics held particular meaning for the now-late president:
Don't let it be forgot
That once there was a spot
For one brief, shining moment
That was known as Camelot
Listen to Richard Burton's 'Camelot' as played at full blast on White House Plumbers this week down below.
It is a powerful piece due not only to the beauty of the lyrics, but also to Burton's magnificent voice, and interesting a once-favorite of President Kennedy was played on a drama about the political scandal that was Watergate, isn't it?
White House Plumbers was written by Alex Gregory and Peter Huyck, and directed by David Mandel.
The drama stars Woody Harrelson, Justin Theroux, Domhnall Gleeson, Kiernan Shipka, and Lena Headey.
It is now airing on HBO.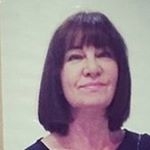 Latest posts by Michelle Topham
(see all)