Singer Ricky Martin was on The Ellen DeGeneres Show today where he announced that, yes indeed, he is engaged to boyfriend Jwan Josef.
Martin has known conceptual artist Josef for a year, but they have officially been dating since January. They originally met when the 44-year-old singer saw Josef's artwork and loved it, so contacted him so he could see more.
Advertising
"I saw his art," Martin said, "and I went crazy 'cause I really love what he does. It's really original. And so I contacted him."
The rest, of course, is history.
And as for proposing? Ricky Martin explained it didn't actually go quite as planned.
""I was really nervous,but I got on my knees, and I took out the little metal box. I just had it in a little velvet pouch. And instead of saying, 'Would you marry me?' I said, "I got you something!" Bad!
And then he was like, 'Yes?' I said, 'I want to spend my life with you,' and he was like, 'What is the question?'  'Would you marry me?' That's it.'"
Advertising
What was incredibly lovely about this whole interview, though, and how Ricky Martin talked about his fiance, is that he looked incredibly nervous the whole time he was talking.
Which made his story about his marriage proposal all that much sweeter.
Watch him below. And, yes, congratulations Ricky Martin and Jwan Josef. I hope you both have years and years of happiness ahead of you.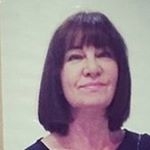 Latest posts by Michelle Topham
(see all)