Rita Ora's extended 'Anywhere' at Radio 2 Live in Hyde Park is superb
British singer Rita Ora was another of the superb artists performing at yesterday's Radio 2 Live in Hyde Park music festival.
The festival is a one-day event organized to give those that do not want to deal with a multi-day music festival somewhere where they can see their favorite artists.
And see them they did, and with an opportunity to experience some pretty stellar performances.
Including Rita Ora's gorgeous live performance of 'Anywhere'. An extended version of her hit single that she sang and danced to at the end of her Live in Hyde Park set on Sunday afternoon, and which was hugely appreciated by the singing-along crowd.
And what is fabulous here about Rita Ora, just as it always is, is that she is a singer that puts on an amazing show because she really can sing live. And she can dance. And she does have a fabulous stage presence.
'Anywhere' was released in 2017 and is the second single from Rita Ora's upcoming sophomore album, which sadly has yet to see the light of day. The song itself made it to the number 2 spot in the UK Singles Chart, and also charted in 29 other countries.
Watch Rita Ora give a lovely performance of 'Anywhere' at the Radio 2 Live in Hyde Park music festival in the video below, and pray this is a sign we are finally going to get that second album we have been waiting for from Ora for quite a while now.
Watch Kylie Minogue give a cool live performance of 'Can't Get You Out Of My Head' from Radio 2 Live in Hyde Park yesterday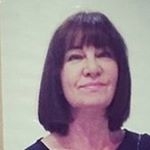 Latest posts by Michelle Topham
(see all)