I've been listening to music by a lot of Scandinavian musicians this week, but not for any particular reason for it. I just started with one person and got led to another and another. You know how that goes. But one duo that has latched onto my imagination is Norwegian electronic duo Röyksopp. Their music is 'warm', as many critics and fans will tell you. Meaning it makes you feel kind of happy when you listen to it. Plus, it's amazing to dance to.
Röyksopp is made up of two close friends — Svein Berge and Torbjørn Brundtland — who formed the electronic duo 17 years ago. Since then, they've become pretty big in Europe especially, although they have a strong following in the US, where they were nominated for a Grammy two years in a row.
Today, I'm listening to Röyksopp's 'What Else Is There?' for my Repeat Rotation Video, a track they recorded with Karin Dreijer Andersson from the Swedish electronic duo The Knife, and a song I love, as it has such beautifully simple yet so emotional lyrics:
It was me on that road 
But you couldn't see me 
Too many lights on, but nowhere near here 

It was me on that road 
Still you couldn't see me 
And then flashlights and explosions 

Roads and getting nearer 
We cover distance but not together 
I am the storm and I am the wonder 
And the flashlights, nightmares 
And sudden explosions 

I don't know what more to ask for 
I was given just one wish 
Röyksopp's music here too is so evocative.
As for the video for Röyksopp's ' 'What Else Is There?' it's quite powerful, as it really does make you connect to the woman, and to what she's going through. It seems so bleak.
Watch Röyksopp's ' 'What Else Is There?'  for my Repeat Rotation Video today. And I do suggest headphones and loud. Cool, isn't it?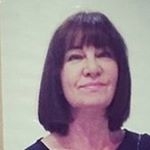 Latest posts by Michelle Topham
(see all)