I was reminded of how much I love Canadian singer Ruth B's 'Lost Boy' when I watched a Hope for Paws video this morning, and they had used it as their background music during an animal rescue.
Because it's a song that has always tugged at my heart, having known quite a few 'lost boys' in the past. Lost boys that never seemed to get beyond being lost.
'Lost Boy' is also my Repeat Rotation Video today, as I have a ridiculous amount of work to do this week, so am feeling a bit nostalgic for the last few weeks when I have not. This track is so relaxing and mellow, it helps.
It is also a song that is fascinating to me considering it was Ruth B's debut single, as it had phenomenal success, and was only written and released because a six-second video she released on Vine with a couple of lines from the song went viral.
Since then, Ruth B. has signed with Columbia Records, and has gone on to release her debut 4-track EP, which also included 'Lost Boy'.
Listen to it and watch her gorgeous video below.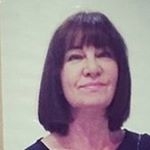 Latest posts by Michelle Topham
(see all)