Sam Smith's 'Pray' is a self-pitying track that doesn't give this strong man his due
British singer songwriter Sam Smith has just released the second track from his upcoming sophomore album The Thrill Of It All. The track is called 'Pray', and is the follow up to the lead single from the album — 'Too Good At Goodbyes'.
And, I have to say, while I think 'Too Good At Goodbyes' is the type of weak, self-pitying track I really wish Smith would get away from writing and singing, 'Pray' is a little better as, even though he still seems to be stuck in self-pitying mode, at least it is a song that is interesting both lyrically and musically.
Sam Smith's voice, of course, is impeccable on both tracks — in fact, I think he is a singer that is sometimes sadly underrated as his voice really is superb.
It is just the subject matter of "my heart has been broken by another guy" or "look at poor me, I've been hard done to" that I find a little uninteresting on both 'Too Good At Goodbyes' and 'Pray', specifically because that subject was already covered in Smith's debut album.
And especially because Smith has proven with his work over the last couple of years that he is a much stronger man than I think even he gives himself credit for.
Smith's sophomore album The Thrill Of It All will be released on November 3rd on Capitol Records.
Let's just hope some of the other eight tracks on the album are a little more hopeful, or I may just want to off myself by the time I'm done listening.
(Sorry, Sam, I hate to be negative because I love you. I really do. But how about tapping into some of that massive inner strength you obviously have for the third album? And take back some of your power).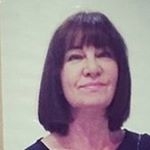 Latest posts by Michelle Topham
(see all)