Why is it that just about every Swedish singer sings songs better than half of the rest of the planet put together? Because, hell, most of them seem to.
Case in point, Sanna Stuardo, a Swedish singer I was not familiar with until I received an email from her today asking if I would listen to her new single. So, I did.
And let me just tell you, Sanna Stuardo's single 'Run' knocked my socks off from the first few bars. Because 'Run' is one of those songs you hear once, immediately click replay and then keep replaying and replaying, as you just can't help yourself. The beat, melody and chorus of the song have already burrowed into your brain, and won't come out.
As for the sound and feel of Stuardo's 'Run'? The track is a beautifully written electro pop song with a catchy intro, but it's Sanna's voice that adds the extra special something to this song. As she has that lovely ability to be soft and sweet, but also to ramp it up and give the gorgeous chorus the power it deserves.
As for who Sanna is? Well, one thing I found interesting is that she has a background with a definite Swedish bent, as she got her start by winning the Norrmeijer's Popstar competition in 2003.
Now, Norrmeijer is a milk company and so part of Sanna's prize was her face on a slew of milk cartons. To those of us who don't live in Sweden, that might sound a little quirky, but I doubt Sanna was complaining as it got her enough attention to be asked to sing in front of Sweden's King Carl Gustaf. Not shabby at all.
Since then, she's released four singles, worked with Magnus Carlson from Weeping Willows (whose work I adore), and just finished up a short tour. With 'Run', her fifth single, I have a feeling she's going to be doing a lot more.
And, finally, before I go and listen to 'Run' a few more times, I have to say forgive me, Sanna, for being unaware you existed. I'm currently located in Thailand, and so I don't always catch the new singers coming up in Europe. But I won't be making that mistake again with you because, girl, you're fabulous.
Now, I urge everyone to listen to Sanna Stuardo's 'Run' in the Soundcloud widget below or at Spotify. You can also hear more of her songs on Deezer, and, of course, you can buy 'Run' at most major digital music stores. And, yep, you should.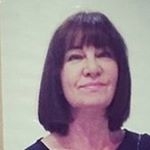 Latest posts by Michelle Topham
(see all)