I own every album Sarah McLachlan has ever produced, and I've listened to them until the CDs are practically worn down. That's because McLachlan is one of the best singer songwriters of my time. Beautiful music, lovely lyrics and a stunning lilting voice.
"Surfacing", Sarah McLachlan's most popular album ever, is my favorite. So much so, I roller-bladed to it on Santa Monica beach every morning for almost three months solid. Just could not get enough of it. And it sounds beautiful with a 6am beach, the waves lapping on the sand, the California sun and nobody for miles.
While I love every song on the album, "Full of Grace" was and always will be my most cherished track. It's beautifully written, both musically and lyrically, the strings are lovely, and McLachlan sings it perfectly. It's my Repeat Rotation Video today, as I was in the mood for something a little melancholy.
And as it was the track I played over and over after my fiance died as, when you lose someone so close, you are always left with the feeling you should have loved them better, it doesn't get much more melancholy than this.
And these lyrics,
and I claw for solid ground
I'm pulled down by the undertow
I never thought I could feel so low
oh darkness I feel like letting go
if all of the strength and all of the courage
come and lift me from this place
I know I can love you much better than this
full of grace
Advertising
Just beautiful.
Fans of 'Buffy the Vampire Slayer' (my favorite TV series of all time) will also be familiar with "Full of Grace", as it was featured in "Becoming, Part Two". And, yes,  that scene – it completely stole the episode.
Listen to "Full of Grace" below – headphones on, loud, and eyes closed.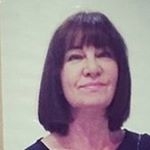 Latest posts by Michelle Topham
(see all)