If you are looking for the song from the HBO mini series Scenes from a Marriage trailer where Jonathan (Oscar Isaac) is singing to his child, you have arrived at the right place as that track is from the sadly-now-former supergroup Monsters of Folk and is titled 'The Sandman, The Brakeman and Me'.
The gorgeous folk song is from the indie rock band's debut and (again sadly) only studio album. The self-titled album was released in 2009 via Rough Trade and Shangri-La Music, five years after the band first got together, and was a solid success for Monsters of Folk.
Particularly for critics, who (mostly) loved the album and the group.
The album peaked at #15 on the Billboard 200 chart, and also charted on five other American charts with its highest ranking at #1 on the Billboard Top Heatseekers album chart.
Monsters of Folk, by the way, was My Morning Jacket's lead singer Jim James, Bright Eyes' vocalist Conor Oberst and guitarist Mike Mogis, Centro-matic's lead singer Will Johnson and She & Him member M. Ward.
They performed together for six years before they decided to call it a day.
Listen to Monsters of Folk's 'The Sandman, The Brakeman and Me' on their debut album down below, and in a lovely live performance they gave of the song as its official music video.
You can also re-watch the Scenes from a Marriage trailer below.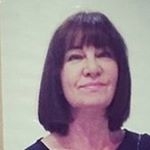 Latest posts by Michelle Topham
(see all)