The up and coming British acoustic duo Seafret has just released a new video for their latest single. Called 'Wildfire', it's a fascinating video, as it's not your typical music video. Instead the duo decided to set up a social experiment, and then filmed it.
The social experiment was based on a similar one by psychologist Arthur Aron, who conducted an experiment to see if it was possible for strangers to fall in love simply by answering 36 questions while in each other's presence.
Seafret followed the same thought process and got a group of single volunteers to agree to be put in pairs, and then to answer the same 36 questions. At the end of it, they had to stare into each other's eyes for four minutes.
And, while the experiment itself is interesting, although we don't learn about any of the results of Seafret's attempt, what is even more interesting is the video itself. As, to me, it shows the beauty of people's faces when they are nervous, anxious or scared and then, of course, as they open up more and more and begin to hit even deeper emotions.
As for Seafret's song 'Wildfire', it plays along as we watch the people in the video talk to each other, and it is beautiful. A gorgeous romantic song, with a heart-grabbing melody and the most perfect chorus.
We are bound to each other's hearts,
Cold, torn, and pulled apart
This love, is like wildfire,
And to my word now I'll be true,
I can't stop this breaking loose
This love, is like wildfire,
Like wildfire.
Seafret's 'Wildfire' is from their debut album Tell Me It's Real. You can currently pre-order it on all digital music sites.
Now watch and listen to 'Wildfire' below. I'd recommend, though, watching it through first just to see how lovely the people are, and then playing it again (and again and again) to listen to that gorgeous song.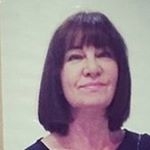 Latest posts by Michelle Topham
(see all)