The new Korean fantasy romance See You In My 19th Life, Episode 1 kicked off last night on tvN in South Korea to strong ratings.
According to numbers from Nielsen Korea, See You In My 19th Life, Episode 1 ratings were 4.27 percent nationwide, which put the drama in first place in its time slot.
In Seoul, the Ahn Bo Hyun-led drama earned a higher 4.93 percent, also placing it in the top spot for its time slot.
Advertising
The first See You In My 19th Life ratings are lower than those for the first episode of Tale of the Nine-Tailed 1938, which aired in the same time slot on tvN up until last week, but are higher than the first episode of Crash Course for Romance.
That drama aired on tvN earlier this year and, while kicking off with a 4.04 percent/4.31 percent respectively, ended up with its final episode earning 15.50 percent/19.79 percent.
In other words, there is plenty of time for the See You In My 19th Life ratings to skyrocket before its 12-episode run ends.
What is See You In My 19th Life about?
The drama stars Ahn Bo Hyun as Moon Seo Ha, heir to a rich family, and Shin Hye Sun as Ban Ji Eum, a woman who can remember all the past lives she has lived through.
In her most recent life she was Yoon Joo Won, a young girl who was friends with Moon Seo Ha, but who died in a car crash while on her way to an amusement park with him.
Advertising
In her new life, Ban Ji Eum wants to reconnect with Seo Ha, who is now an adult and still suffering from trauma after being in the car accident that killed his best friend.
See You In My 19th Life airs on tvN in South Korea every Saturday and Sunday night at 21:20 (KST).
Check out the official See You In My 19th Life trailer below. If you enjoy a sweet romantic K-drama, this one checks all the boxes.
The first episode of the new K-drama is now streaming outside South Korea on Netflix.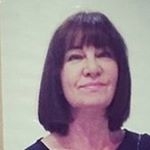 Latest posts by Michelle Topham
(see all)