Selena Gomez admires the women in the music industry now standing up for themselves
In an interview with Billboard magazine as part of their Women in Music coverage, singer Selena Gomez said she admires the women in the music industry because how they behave has allowed her to be more open about the problems she has had in her career. Specifically her struggles with a lupus diagnosis, as well as her recent kidney transplant.
"I think the women have really defined their voices, and I feel most comfortable because I see all the women I look up to feeling comfortable enough to talk about the struggles or things that they have gone through".
Gomez went on to talk about the impact of her own health problems on her life, and how sharing them with the public has helped her as much as she hopes it helps others.
"I think one of the experiences that I have had myself…I've experienced a lot with my health and being able to talk about that confidently, and experiencing that with other girls… even if it's not comfortable talking about a lot of stuff…I don't know…I feel like I can really make a positive impact by sharing my story".
She concluded by saying she was so "proud and happy to be part of the industry as it is changing".
Watch her below and, as a woman, be grateful so many women in the music industry are now standing up for themselves, talking about their problems both within the industry and in their private lives, and refusing to be silenced about either.
Related: Watch Selena Gomez and Charlie Puth perform 'We Don't Talk Anymore' live — it's beautiful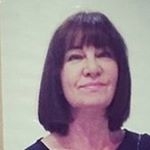 Latest posts by Michelle Topham
(see all)