Selena Gomez covers Yazoo's 'Only You' — their 1982 debut single — for '13 Reasons Why'
Selena Gomez is not only the executive producer for the new Netflix show '13 Reasons Why', she is also a contributor of a song for the series soundtrack. And Selena Gomez' cover of Yazoo's 'Only You' lyrics video was released today on YouTube. A video that includes scenes from the hit show.
'Only You' was originally released as British synthpop duo Yazoo's debut single way back in 1982, but it's a song that sounds just as fresh today as it did back then when Alison Moyet provided the vocals. Beautiful. And, when you know Hannah's '13 Reasons Why' story, tragic.
As for why the song was used for the series, Gomez says the song was inspired by the story of Hannah and Clay in '13 Reasons Why',
As she said on her Instagram account about the show when it was released on Netflix on March 31st, "Our show @13reasonswhy came out tonight and I couldn't be more overwhelmed with pride and joy. After 7 years of holding onto this book, I couldn't of picked a better time for this message to exist. Jay Asher wrote a beautifully tragic, compelling story and we were lucky to have brought it to life. Thank you to every single soul that put their heart into this passion project."
And, as Selena Gomez covers Yazoo's 'Only You', you have to wonder just what projects she will involve herself in in the future. After all, she is still only 24 years old, yet has already done some pretty amazing things.
Promoting '13 Reasons Why', and it's message that, no matter what, you should always be kind is only one of them.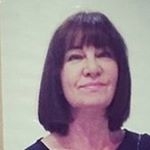 Latest posts by Michelle Topham
(see all)