Superstar American singer songwriter Selena Gomez will be on Monday's The Kelly Clarkson Show (airing on March 9th, 2020, recorded earlier), where she not only talks to Kelly about what is going on in her life now, but says her latest album Rare is her most honest album yet.
When asked by Kelly, a fellow singer/songwriter, why she feels this way, Gomez went back to her childhood, when she was starring in Disney properties like Wizards of Waverly Place.
"Because I started so young…there's a huge part of me that didn't get a chance to develop my identity in a normal setting. So, when I was working with Disney…it was the best time of my life. I had a great time. I have nothing but good things to say, but it was a bit more…controlled.

There were certain things I had to do, and maybe not going into…you know, figuring out what my sound would be. So, I've been constantly trying to make my music better and better because, you know, I know that people may not think that I'm the greatest singer, but I just work my ass off.

And I really love writing and creating, and creating melodies and growing…and I felt like this was my chance to say all the things I wanted to say. In that way, which was talking about relationships, or talking about difficult times".
And, while it is interesting to hear Selena Gomez talking about Rare and how she feels about being a singer ("I know that people may not think that I'm the greatest singer"), it was just as interesting, and lovely, to hear Kelly Clarkson refusing to allow Gomez to, as she calls it "negate her gift" like that.
Watch what Kelly Clarkson says to Selena Gomez about her music and her talent in the video from next week's show below.
Clarkson herself also sang a cover of Gomez' hit song 'Lose You To Love Me' during her Kellyoke segment, which you can watch on The Kelly Clarkson Show when it airs on Monday.
Check local listings for when the show will air in your region of the country.
As for Selena Gomez' latest album Rare, it released in January, 2020, became her third consecutive number one album in no time at all, while also hitting the top spot in charts from Australia to Spain.
So, no, it doesn't seem to matter whether some people think she's not a great singer (she is, by the way), as she still sells millions of albums every time she releases a new one.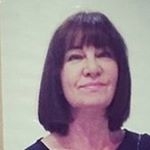 Latest posts by Michelle Topham
(see all)