One of my favorite Boys' Love manga has been made into a live-action film, and I could not be happier.
The film is called Senpai, Danjite Koi Deha! (aka Senpai, I am Definitely in Love), and is based on the superb manga of the same name written and illustrated by Shinta Harekawa.
It stars Shuichiro Naito and Toshiki Seto as protagonists Yanase and Kaneda.
A new Senpai, Danjite Koi Deha! trailer was also released today showing the two men as they start to work together, and then as they realize they are falling in love.

Senpai, Danjite Koi Deha!, and its sequel Senpai, Danjite Koi Deha!: Brush Up, follows Yanase, a CG designer who has recently returned to Japan after several years training and then working in Canada.
When newcomer Kaneda begins a job as a designer in the company Yanase is now working at, Yanase is assigned to be his trainer. Something he immediately finds frustrating as Kaneda keeps to himself, hates being touched and, if he feels even remotely uncomfortable, becomes quite hostile.
What Yanase does not know, however, is Kaneda behaves like this as he is in awe of Yanase. To the point that he got into CG design himself after he discovered and then fell in love with Yanase's work.
Can Yanase get through to Kaneda and get him to overcome his attitude, or are the pair destined to never get along?
Watch the live-action film's just released teaser trailer below, and see just how cute Yanase and Kaneda are together.
Man, I love a good Boys' Love film. Especially as there are so few of them. And this one looks adorable.
Senpai, Danjite Koi Deha! is set to begin airing on MBS in Japan on June 16th. It will also be streaming on Viki soon after.
More information: The official Senpai, Danjite Koi Deha! website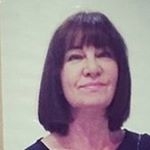 Latest posts by Michelle Topham
(see all)