Colombian singer Shakira is one of my favorite singers when it comes to her songs in English. When it comes to Shakira's Spanish songs, I'm in love. That's because there's something about songs sung in Spanish that add a feeling of romance and exoticism. Let alone that Shakira is even sexier singing in Spanish than she is in English.
So today, I'm playing Shakira's 'Suerte', the Spanish version of her hit 'Whenever, Wherever', as my Repeat Rotation Video. It's a song I love in English, but in Spanish? It just floats my boat, as Shakira's voice is so perfect.
And what with the use of the pan pipes, and the way she sings in that Andean yodeling way she does? Fabulous.
Listen to Shakira's 'Suerte' below. And, yes, I've been dancing to it half the day. How about you?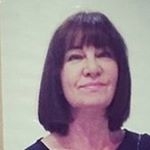 Latest posts by Michelle Topham
(see all)