If you like a cute Japanese idol group, you will love the music video that has just been released for the She Professed Herself Pupil of the Wiseman ED theme song.
A video featuring seven-member idol group Erabareshi, who look like they are having a whole lot of fun as they sing, dance and mug for the camera.
The She Professed Herself Pupil of the Wiseman ED theme song is called 'Ambitious', and is a sweet, upbeat, foot-tapping song that suits the lovely voices of Erabareshi perfectly.
The 'Ambitious' music video also perfectly illustrates the sweetness of the track by having the girls in a garden enjoying afternoon tea and cakes, swinging on swings and dancing in the studio to the song.
What with their lovely, smiling faces, adorable hairstyles and frilly dresses, the girls of Erabareshi couldn't be more cute.
Erabareshi's 'Ambitious' CD single will be released on February 8th, and will come with five different cover versions.
One of the versions features group leader Yuri Asakura, and is a nice nod to the work she has done with the group as she recently announced her graduation later this year.
Related: The She Professed Herself Pupil… collab with That Time I Got Reincarnated as a Slime visual is very very cute
Watch Erabareshi's 'Ambitious music video, but you might want to do it at home, as I guarantee you will definitely want to get up and dance along with them.
I know I did.
As for She Professed Herself Pupil of the Wiseman, the first episode of the anime premiered in Funimation yesterday.
Check out the trailer for that after the music video.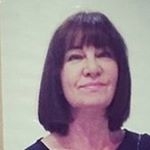 Latest posts by Michelle Topham
(see all)