South Korean actress Shin Min Ah has been confirmed to be in talks to star in the upcoming drama Because I Want No Loss (working title).
The drama has been written by Kim Hye Young who, of course, is known for writing the smash hit Her Private Life, which starred Park Min Young and Kim Jae Uck.
Once the rumor got out earlier this week that Because I Want No Loss may be Shin Min Ah's next project her agency, AM Entertainment, confirmed the actress is in talks about a role in the drama, and is "reviewing the offer positively".
According to Newsen, Shin Min Ah has been offered the main role of Son Ha Young, a woman who decides to get married to a part-time convenience store worker because she doesn't want to remain disadvantaged compared to everyone else.
Like many of her previous projects, Because I Want No Loss is a rom com. Yay!
Past Shin Min Ah projects
For fans of the 2021 rom com Hometown Cha Cha Cha, (the drama that got me back into obsessively watching K-dramas, by the way), you will recognize the South Korean actress from her main lead role as Yoon Hye Jin, a dentist who opened a small clinic in a tiny backwater town then fell in love with the handyman there.
The 39-year-old actress also starred in Our Blues last year as Min Seon Ah, and before that was known for her role as first-year lawmaker Kang Sun Yeong in both Chief of Staff, Seasons 1 and 2.
Known as an actress who easily grabs many of the main roles, Shin Min Ah has also had main roles in Lucifer, My Girlfriend is a Gumiho, Punch, A Love to Kill and Oh My Venus.
She has also starred in movies like Diva, My Love, My Bride, A Million and Gyeongju.
Shin Min Ah got her start in the entertainment world as a teen model back in 1998, but soon moved into music videos, TV dramas and film.
Nowadays, she is also known as  the Roger Vivier Maison ambassador for Korea, as well as a brand ambassador for Gucci.
And, just in case you have forgotten what a brilliant actress she is, watch/rewatch that cute scene from Hometown Cha Cha Cha, when Yoon Hye Jin (Shin Min Ah) finally starts to officially date Hong Du Sik (Kim Seon Ho).
Fabulous, isn't she?
Yo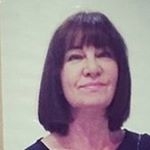 Latest posts by Michelle Topham
(see all)