Shura's 'White Light' is synthpop at its finest
I hadn't had chance to check out Shura's latest single 'White Light', until I kept seeing it pop up on various blogs I read. But, when I did finally listen to it, I could immediately see why so many people seem to be talking about it. Shura's 'White Light' is a fabulous homage to 1980s synthpop, and it's incredibly sweet.
For me, no, it doesn't have quite the same kind of resonance as Shura's earlier single 'Touch', but I do still love the mix of synth, electronic, and R&B.
Besides, if I heard 'White Light' on the dance floor, I'd be dancing for its full seven minutes, and then begging the DJ to play it again.
Wouldn't you?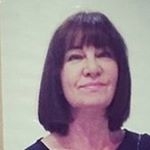 Latest posts by Michelle Topham
(see all)