Sigrid's live performance of 'High Five' at The Biggest Weekend is stripped down and authentic
Watch Sigrid's live performance of 'High Five' at The Biggest Weekend
Norwegian singer songwriter Sigrid was one of the many acts at the hugely popular BBC music festival The Biggest Weekend this weekend. Up on a minimalistic stage with a small backing band,  a simple red background and her name in huge letters and, of course, singing her latest single 'High Five'.
As for that song, 'High Five' was written by Sigrid in response to those people who are always trying to be someone that they are not, so every encounter with them is inauthentic.
And, of course, she sang it on the BBC's The Biggest Weekend' in an extremely authentic way. With the song stripped right down to its basics, so it is more concentrated on Sigrid's voice than on the music, and dancing around the stage wearing dungarees.
Being at a BBC event was also probably fabulous for Sigrid who, out of a slew of other exceptional nominated artists, was the person won the BBC Sound of 2018 recently. You can bet she is always going to love them after that.
So, yep, Sigrid is cool, as is 'High Five'. A song that is from her upcoming sophomore EP Raw, which will be out on the Island record label sometime this summer.
Watch Sigrid's live performance of 'High Five' at The Biggest Weekend in the BBC video below.
Related: Norwegian singer Sigrid is all quirky in the video for 'High Five' and she's fabulous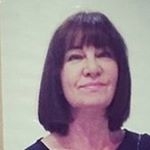 Latest posts by Michelle Topham
(see all)