Sigur Rós' music is mystical, ethereal and beautiful
Sigur Rós is my latest obsession. An Icelandic post-rock band that puts out the most beautiful and most mystical music, Sigur Rós has been in existence for a couple of decades but, just to show how so many European artists don't get the mainstream coverage American and British bands often do, last week was the first time I'd ever heard of them. Me. The one who follows so many European artists, and particularly the ones out of the mainstream. Bands like Sigur Rós.
As for you, if, like me, you'd never heard of Sigur Rós until you clicked on this article, well, you're about to discover something special too. A band that creates an almost indescribable sound. Part classical, part rock, part mystical, part ethereal, part melancholy, part joy and a whole of incredible.
Although, if you watch many movies or TV series, you may have heard Sigur Rós' music before, and just not been aware of it. I had.
That's because Sigur Rós has had music featured in movies like Penelope, Vanilla Sky, The Girl in the Café and We Bought a Zoo, as well as in the TV series Skins, CSI: Miami, Game of Thrones, The Vampire Diaries, 24 and 24/7, and a ton of movie trailers.
As for what the music of Sigur Rós sounds like. Below you'll find a video for the Game of Thrones' track The Rains of Castamere, the one played at Joffrey's wedding. There's also a video for their Ísjaki from their 2013 album Kveikur, and another for what I think is the most beautiful and most epic track, Glósóli (Glowing Sole). Watch the visuals on this video too, they will make you cry.
The front man of Sigur Rós is vocalist and guitarist Jón Þór "Jónsi" Birgisson and, yes, that's his gorgeous falsetto you will hear on most Sigur Rós tracks. The band is named after his sister Sigurrós Elín.
Now watch this almost indescribable loveliness below. Or, listen to all of Sigur Rós' albums on Deezer.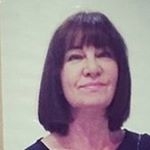 Latest posts by Michelle Topham
(see all)