Simon Cowell Angry Niall Horan's 'This Town' gets to number 9 on the charts
Niall Horan's first ever solo single 'This Town' debuted at number nine on the British charts last week, and it is interesting as this acoustic guitar number is much more folk-influenced than you might expect from a One Directioner currently on hiatus.
Of course, Simon Cowell, the man who seems to have more anger propelling him than just about anyone else in the entertainment industry, is not happy at Horan's chart success. Or, should I say, he is jealous Niall Horan decided to avoid Cowell's own Syco record label and go with Universal Music instead.
According to Cowell:
"He probably would have had a Number One single if he'd stayed with me. But you know who does have a Number One this week? James Arthur. Very pleased he's back with us with a fantastic record. Hashtag loyalty.
From how Cowell always seemed to treat him, though, can you really blame Horan from avoiding any more associating with him?
Besides, I would guess Niall Horan is completely unconcerned about what Cowell thinks, especially as 'This Town' has had chart success in at least 20 other countries as well. It also currently has over 12 million views on the song's YouTube video, which increases by several hundred thousand as every day goes by.
After all, now that he has struck out on his own with a quite-successful first single, Horan is probably just looking forward to the release of his debut solo album slated for sometime next year.
Meanwhile, watch Niall Horan's first solo outing 'This Town' in the video below. It is a one-take, one-mic effort. Now that is a lovely live performance, isn't it?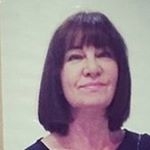 Latest posts by Michelle Topham
(see all)