Simple Minds' 'Honest Town' is my Repeat Rotation Video for today — a lovely song from their new album.
That's because Simple Minds was one of my favorite bands in the early 90s. A Scottish alternative rock band, fronted by lead singer Jim Kerr, they've had a slew of band member changes since then but, because of Kerr, the core sound is still the same. And it was always his voice I loved anyway.
So, when I stumbled across their latest album release 'Big Music, a few months, I was thrilled to reconnect with them and, as you can probably guess, knew it was only a matter of time before I was listening to a Simple Minds song as my Repeat Rotation Video. And, yes, I picked a good one. The first single off their new album — Simple Minds' Honest Town' — a song that is catchy, yet touching and sad.
The band will be touring the UK and Europe in 2015, playing live music from 'Big Music' and older songs. Check them out if they come to your town, as they really are fabulous live.
Meanwhile, listen to Simple Minds' 'Honest Town' for your Repeat Rotation Video today. It grabs me as much as their songs did in the 1990s, as the sound is similar, but with more of a contemporary feel. Love it.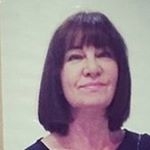 Latest posts by Michelle Topham
(see all)