Japanese J-pop band SixTONES (pronounced Stones) has released the official music video for their latest single 'Watashi' (aka 'I' and known as 'わたし' in Japan).
A mellow love song with a beautifully addictive melody.
The moody and romantic 'Watashi' music video features SixTONES members in various darkened rooms, all clutching bouquets of flowers and dancing.
The lyrics of 'Watashi' speak about the singer being swept away by love, even as they try to fight it.
The ballad is the insert song for 'Koi Nante, Honki ni Yatte Dousuruno' ('What Do You Really Do About Love?), a currently running Japanese drama.
The drama stars SixTONES member Matsumura Hokuto in the main role of chef Nagamine Shuma.
A starring role that is also likely to helpo catapult the song into a smash hit.
Something that appears to be already happening it seems, as the SixTONES' 'Watashi' music video, which has only been on YouTube for less than 48 hours, already has almost 2.5 million views.
Watch SixTONES 'Watashi' music video below.
The song is the group's seventh single, and will officially come out on June 8th.
Read more about SixTONES via the group's official website.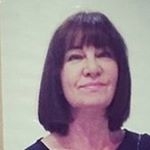 Latest posts by Michelle Topham
(see all)